Our values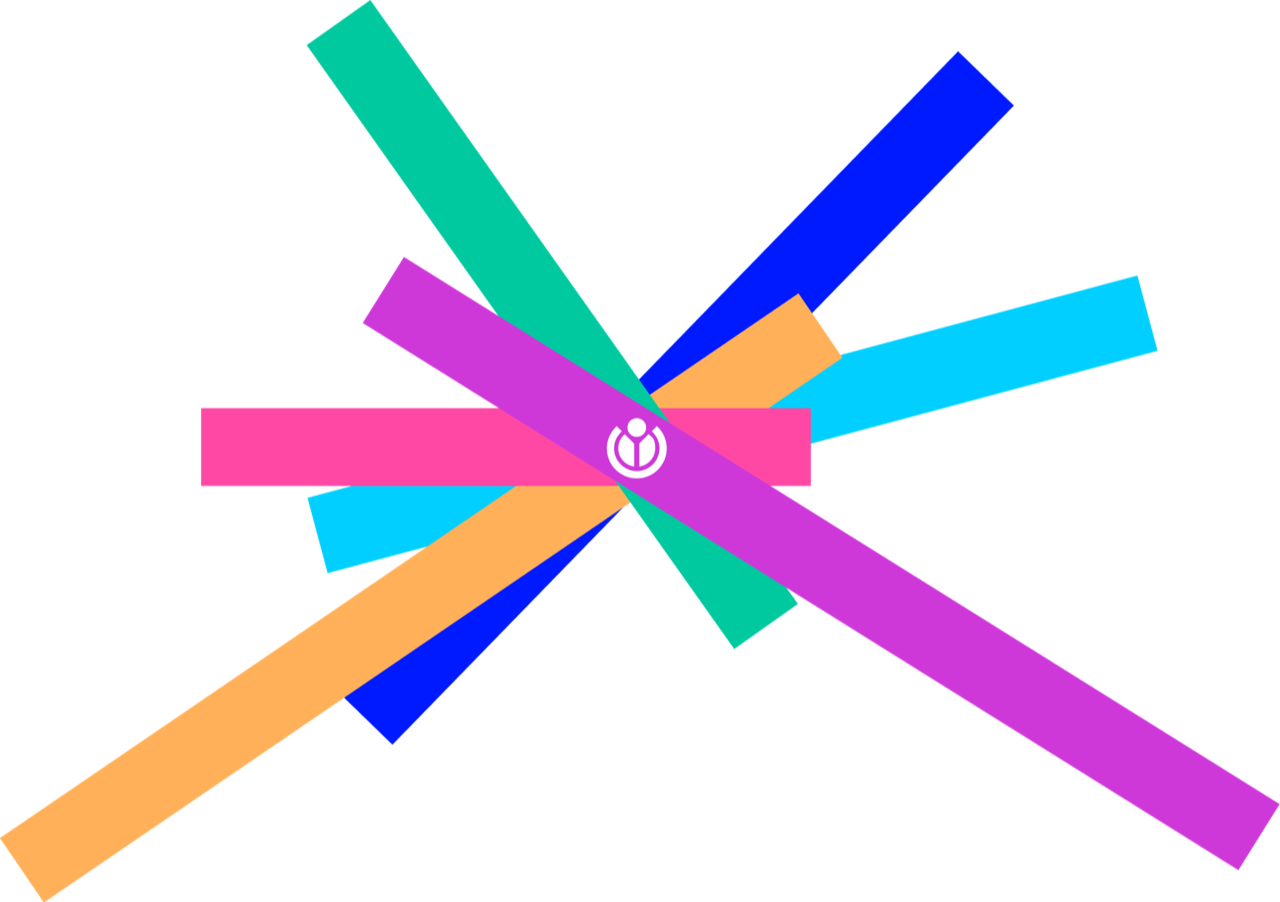 Parti­ci­pa­tion, diver­sity, free and open access, equity, sustaina­bi­lity and respectful colla­bo­ra­tion – these values consti­tute the core of Wiki­media Deutsch­land. These are the prin­ci­ples that inspire us and to which we as an orga­niza­tion aspire, always with the inten­tion to learn from our mistakes.
As part of a world­wide move­ment in which many indi­vi­duals and inte­rest groups colla­bo­rate, Wiki­media Deutsch­land bears the respon­si­bi­lity to create a frame­work for colla­bo­ra­tion that is based on our values. We must reflect upon our role in a world rife with inequi­ties and view it with self-aware­ness.
From September 2021 through March 2022, a set of values for Wiki­media Deutsch­land was deve­loped that the member­ship, Execu­tive Director, employees and Board alike can stand behind and that are meant to direct the orga­niza­tion in its work. These values are meant to provide the Execu­tive Director, employees and the Board with a basis for stra­tegic decis­ions and program­matic plan­ning and in the conside­ra­tion of diffi­cult ques­tions. We orient ourselves as an orga­niza­tion on these values as we work with the Wiki­media move­ment, with its commu­ni­ties and part­ners and with inte­rested parties. As the orga­niza­tion lives out these values in its daily work, Wiki­media Deutsch­land stands for human rights in a digital world. All who share these values are welcome in our orga­niza­tion.
Our values in alpha­be­tical order:
Every cons­truc­tive contri­bu­tion to the Wiki­media Movement's know­ledge is valuable in itself. But only in the big picture do we begin to see diver­sity as the rich­ness, mani­fold nature and variety of view­points of all those who take part each day in expan­ding the body of coll­ec­tive know­ledge. Wiki­media Deutsch­land welcomes anyone who wishes to contri­bute to the multi­fa­rious crea­tion of this know­ledge – regard­less of where they come from and where they feel they belong, irre­spec­tive of their age, gender iden­tity, personal abili­ties and needs, reli­gion, sexual orien­ta­tion and iden­tity or societal origins.
Thus it is Wiki­media Deutschland's task to foster equal oppor­tu­nity, to mini­mize discri­mi­na­tion and to actively stand up for diver­sity and against exclu­sion. Valuing our diffe­rences, both within Wiki­media Deutsch­land and outside it, improves the work of ever­yone involved.
As an orga­niza­tion we feel called upon to reach these goals not only in our orga­niza­tional struc­tures but in our every acti­vity and colla­bo­ra­tion. Only in so doing can Wiki­media Deutsch­land do its part to main­tain and expand diverse commu­ni­ties in order to repre­sent the diverse know­ledge of all huma­nity.
Achie­ving more equity, in terms of access to know­ledge and also the form that know­ledge takes, is one of Wiki­media Deutschland's main concerns. For Wiki­media Deutsch­land, equity means trea­ting people equally and fairly, while taking into account each individual's circum­s­tances, and gran­ting them access to know­ledge in ways suited to their needs. Equity also means making know­ledge acces­sible in places where power struc­tures have blocked it, and it means advo­ca­ting for the right of self-deter­mi­na­tion for commu­ni­ties whose know­ledge has been wrongfully made available.
It is ther­e­fore this organization's task to open up oppor­tu­ni­ties for ever­yone and to actively dismantle inequi­ties. That also means placing our own acti­vi­ties and struc­tures under critical scru­tiny. Because only with increased equity in our orga­niza­tion and its work can people and groups of every stripe take part on an equal footing and thereby contri­bute to the robust variety of know­ledge in a self-deter­mined manner.
Wiki­media Deutsch­land considers access to know­ledge in the digital world a basic human right. Free and open access – the unfet­tered avai­la­bi­lity of infor­ma­tion and its trans­pa­rent propa­ga­tion – is an indis­pensable corner­stone of digital commu­ni­ties. This access empowers people to take part in the digital world with self-deter­mi­na­tion, to achieve insights and to contri­bute in an informed fashion to the common good. It makes commu­ni­ties more open to the world, better informed and more just.
Wiki­media Deutsch­land is committed to making access to know­ledge a reality for ever­yone, regard­less of their origin, capa­bi­li­ties or exis­ting barriers to access. Our orga­niza­tion helps provide the poli­tical and tech­nical prere­qui­sites that people need in order to create and use free know­ledge. Wiki­media Deutsch­land makes available freely acces­sible content and soft­ware that can be used, modi­fied and distri­buted for the common good.
Wiki­media Deutsch­land is a multi­faceted assort­ment of indi­vi­duals who parti­ci­pate, speak up and provide input. How indi­vi­duals engage with the orga­niza­tion is left to their own discre­tion. Indi­vi­duals may parti­ci­pate as members or as employees of the orga­niza­tion itself, or they may work with various orga­niza­tional bodies. Even outside of the orga­niza­tion, many people cham­pion the cause of free know­ledge.
The organization's task is to provide all parti­ci­pants, current and pros­pec­tive, with acces­sible spaces in which they can contri­bute their voice, their know­ledge and their crea­tive drive – within the orga­niza­tion and its programs as well as in Wiki­media projects. Wiki­media Deutsch­land intends that anyone who parti­ci­pates should feel that they belong and are valued. Only as part of a coll­ec­tive that values and promotes parti­ci­pa­tion can our orga­niza­tion build and main­tain strong and diverse commu­ni­ties for free know­ledge.
Respectful colla­bo­ra­tion
To Wiki­media Deutsch­land, respectful colla­bo­ra­tion means open, coope­ra­tive and conside­rate inter­ac­tion with the agree­ment of all parti­ci­pants. Only toge­ther with others can we as an orga­niza­tion spark the funda­mental changes that are so vital to reaching our goals. Respect is always an indis­pensable buil­ding block of colla­bo­ra­tion, and all the more so as part of a world­wide move­ment.
It is our organization's task to create condi­tions and spaces for all parti­ci­pants and the Wiki­media commu­ni­ties that faci­li­tate respectful colla­bo­ra­tion, espe­ci­ally when opinions differ. The orga­niza­tion intends to exem­plify and perpe­tuate respect in all its inter­ac­tions; respectful nego­tia­tion among a wide variety of diffe­rent voices has been an animating force in the Wiki­media move­ment since its incep­tion. Only when parti­ci­pants feel acknow­ledged and respect one another does colla­bo­ra­tion become effec­tive, allo­wing our move­ment for free know­ledge to thrive and grow.
Approa­ches to deli­ve­ring and acqui­ring know­ledge are constantly deve­lo­ping. Within the Wiki­media move­ment, the very under­stan­ding of know­ledge itself is chan­ging. Wiki­media Deutsch­land ther­e­fore pledges itself to sustaina­bi­lity, which will over the long term preserve know­ledge and the societal and digital commu­ni­ties that help shape it, and streng­then them for future chal­lenges.
Wiki­media Deutsch­land is called upon to consider the joint ecolo­gical, economic and societal aspects of sustaina­bi­lity and to imple­ment them respon­sibly in its own acti­vi­ties. Free know­ledge must be consciously preserved over the long term, with an aware­ness that the world's resources must be main­tained to keep mankind's future secure.
As an orga­niza­tion we ther­e­fore main­tain an open­ness to change; we contri­bute proac­tively in ways that serve the sustainable deve­lo­p­ment of the orga­niza­tion, Wikimedia's projects and the global move­ment. Only when Wiki­media Deutsch­land performs its work sustain­ably can ever­yone partake in the world's know­ledge over the long term.