Program
Our program is designed to best support the development of your project idea into a prototype or minimum viable product (MVP), in just three months. We believe that ideas that are openly shared offer new starting points for further developments and new collaborations. This is why we support open source software and non-technical projects under a free licence. Our coaches and external experts will guide you along the way and help navigate you through the different phases of the program. At the end of the program, you will present your results on Demo Day and, together with the UNLOCK team, you will discuss where to go next.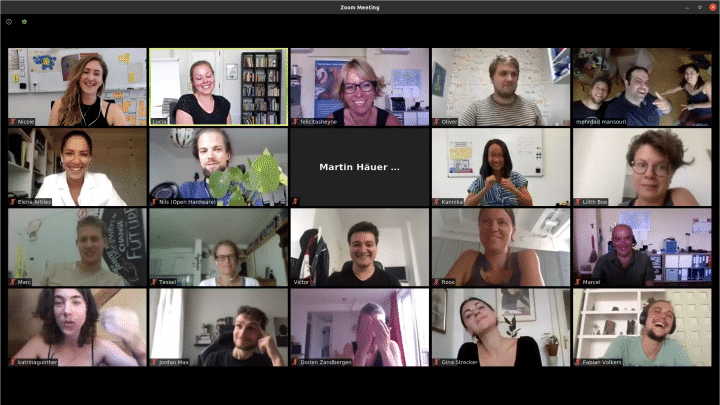 What our program has to offer
Our program is designed to work completely virtually. The working language of the program is English and applications are accepted from teams across Europe. Throughout multiple sprints, here is what we are offering:
Professional coaches

All participating teams will work together with experienced coaches. They will be at your side from the early stages of envisioning your project to the development of a plan for its realization and finally the implementation itself.

The power of Wikimedia

The UNLOCK Accelerator is powered by Wikimedia Deutschland – an organization promoting Free Knowledge. Wikimedia Deutschland is passionate about Free Knowledge and boasts a wealth of experience in the field. You will benefit from both our expertise and connections.

Start of your journey

The concepts you will be developing over the course of the three months are not an end unto themselves. Upon completion of the program, we will advise you on the best options for you and your product going forward. You will also remain a part of our community of talents united under a common vision, even beyond the acceleration phase.
New skills

In just three months, you will not only develop a feasible and viable concept based on your idea, but you will learn new methods and tools that can help you with many other team projects and ventures.

Financial support

If needed, we can offer financial support for your participation in the program. The scholarships are intended to contribute to your cost of living so that you can participate in the UNLOCK Accelerator full-time. Find the eligibility criteria in our FAQ.
Timeline
Participation in all dates and milestones is mandatory for all participants of the UNLOCK Accelerator. Please note that the dates are subject to change. In between scheduled events your team decides how much time to dedicate to your project. Experience has shown that you should allocate approximately 20 hours per week each during that time to properly advance your project and make the most of the program.
Application period
April 1 – May 31
Selection process
until June 15
Sprint 3
September 13 – 17
Demo Day prep
September 27 & October 4
Application period

This is where you get involved! We want to get to know your team as well as your ideas. Application is possible through our online application form. Please note that this year's application period ended on May 31st. For detailed information regarding eligibility requirements for the UNLOCK Accelerator, please head to "Who is eligible to participate?" on this site. We are excited about your ideas!
Selection process

Time to make a decision! Starting mid-May, our jury of experts will take a very close look at your applications. The members of the jury are a combination of Wikimedia staff members, external Free Knowledge experts and coaches mentoring the program. In the review of the submitted documents, the jury will pay special attention to the following three aspects of your application: How well is your idea suited to the thematic focus of the 2021 UNLOCK edition (see below)? Is your team well staffed and equipped? And to what extent can the UNLOCK Accelerator be of meaningful assistance to your project at this point in the process? In addition, we will invite the shortlisted candidates to an online get-to-know-you-call in the weeks of June 1-10 before the jury will select the top seven teams out of all applications received to be invited to join the program. The final decision will be made by June 16.
Kick-off

Prepare for take-off in July! During the kick-off phase we want to get to know you better and prepare you for what is to come, what we will experience and develop together in the upcoming weeks. Throughout the two-day event, we will also bring all seven teams together for the first time and introduce you to your coaches since community and exchange lie at the heart of our working methodology. Here, you will also have the opportunity to ask questions and we will discuss the tools we will be using in the months to come. We will finish off the event with a (virtual) social get-together – cheers to the beginning of an intense time together!
Sprint 1

Let's get to work! During the first intense working phase we will tackle the so-called Design Sprint together. This is a fast-paced look at the process of product development and together, we want to find out where you stand at that point and where you want to be by the end of the program. We will discuss your biggest challenges with regards to the realization of your idea and figure out exactly what kind of support you need the most. Our coaches will share their expertise and offer insights into project management.
Sprint 2

Sharing is caring! This second working phase is entitled Collab Days. Your team will already be working well together and pursuing a common goal. Our coaches will continue to help you develop your project further and they will give advice on how to choose methods and tools and work on the details of your project. As not to lose the bigger picture, we want to make sure you look beyond the horizon and share what you have learned so far by getting together for cross-team working groups and a ton of inspiration from outside sources. We will bring external experts in to provide input and insights galore. So be sure to soak it all up and be there for one another, share your insights and develop new ideas. With all this action, we will be sure to cool off in between at another social event.
Sprint 3

Final sprint! The theme of our Bootcamp is best described as "Full steam ahead!". During this intensive phase of the program, we will join forces and fire on all cylinders with an output to match. This means cross-team collaborations and coach swap sessions. If you think this sounds like a lot of work, you are not wrong, but there will also be moments to take a quick break, catch your breath and then pick up where you left off.
Demo Day prep

Time to prepare for Demo Day! A joint dress rehearsal on September 27 will give you the chance to practice your presentation and to receive feedback that will help you with the finishing touches. At the technical rehearsal on October 4 we will also make sure that everything runs smoothly so you can fully concentrate on your project presentation.
Demo Day

You developed a fully-functioning prototype based on your initial project idea which you will present at the public Demo Day. We are very excited to hear about your project results and our audience is surely just as eager to learn where the UNLOCK journey has taken you! But this is not all – following the public part of the event, we want to conclude the program with an internal virtual party to toast to your hard work!
Outlook

Final whistle…unless you want to go into extra time? The accelerator program will officially be over following the Demo Day, but your journey and that of your project may only just have started. Not only do we want to receive your feedback on the program itself, we also want to discuss with you where you are headed next. Let's talk about your options and take a look at possible next steps together!
The Challenge: (Re)building trust in the digital age
Our world is experiencing an overabundance of information, both online and offline. The sources we – as users, consumers and citizens – rely on are increasingly laced with misinformation and disinformation resulting in a lack of trustworthy, open and high-quality sources of information. Debates on the coronavirus pandemic or climate change have shown that we have difficulty evaluating information provided. Our own filter bubbles (be they personal, cultural or political) limit our viewpoint and leave little room for healthy debate. And with new developments, technology is increasingly becoming a black box, making it almost impossible to navigate through the complexity behind it or even understand the decisions those systems are making.
Both the access to knowledge and the informed use of sources, information and data are being increasingly challenged.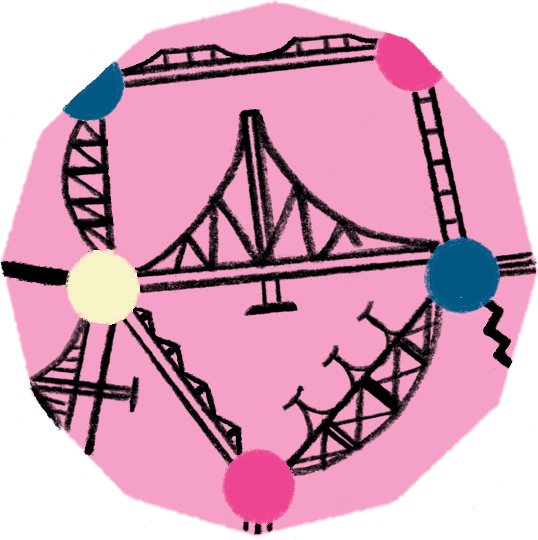 We are looking for your solutions that work towards creating greater access to free and trusted knowledge…
Trust in and caused by technology? How can trust be reflected in technical architectures and infrastructures? Let us create concepts that connect knowledge in a way that grants more clarity and transparency. Let us build infrastructures that are open for different knowledge formats while being robust enough to promote reliable and trustworthy information.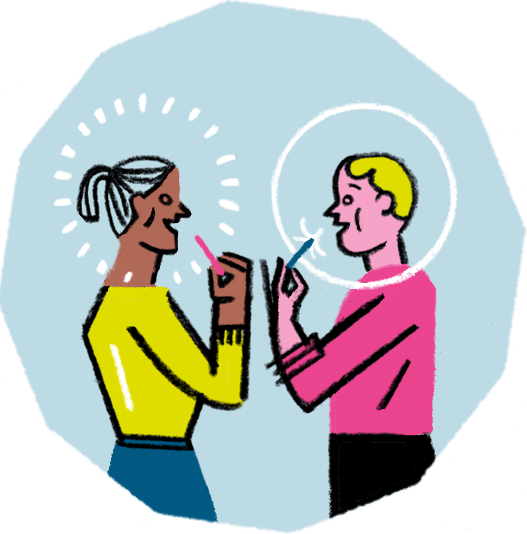 …or towards strengthening the skills needed to acquire knowledge and deal with its complexity.
How do I evaluate what I am reading? Which information is "right" or "wrong" and why so? Which source can I trust? Let us create more trustworthy tools that help users deal with complex knowledge sources. Let us develop approaches that better help evaluate and properly assess information provided.
Our coaches
At the start of the three-month program each participating team will be paired with a professional. All our coaches have a unique set of skills and methodologies that will support you in the validation of your ideas and in their further development.
These are our coaches for this year's edition of the UNLOCK Accelerator: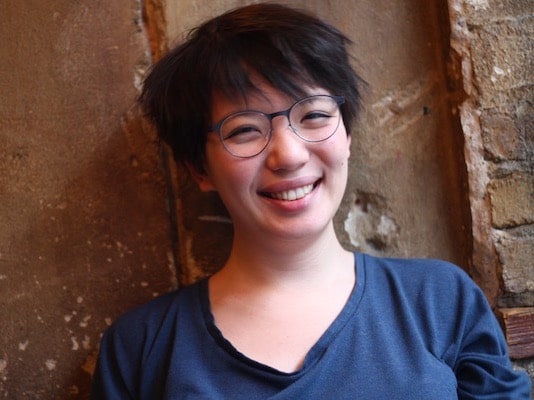 Eileen Wagner
I am a UX designer and coach working with teams and organizations on public interest technologies. A logician by training, my focus is on information architecture, content strategy, and interaction design. I work mainly on decentralization and privacy tools, but also bring experience from campaigning for open data and digital rights. Read more about Eileen here.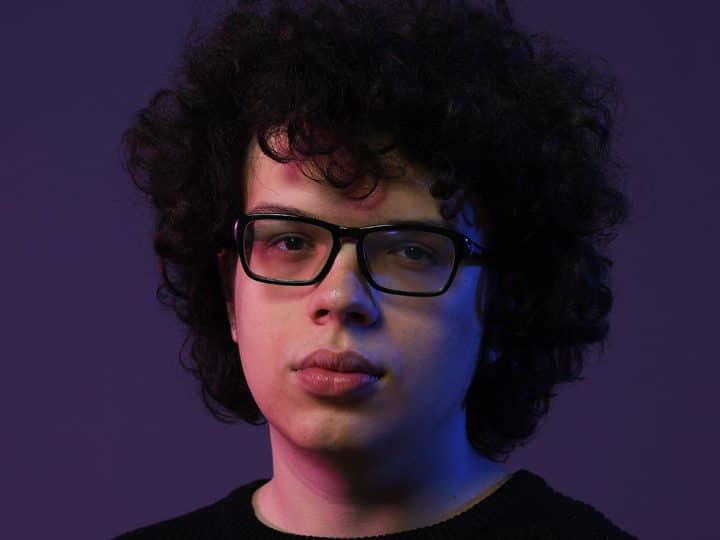 Elio Qoshi
I am a UX designer at Ubuntu and founder of Ura Design, focusing on improving usability of critical open source technologies. As a board member and advocate I have also contributed to various volunteer-led organizations, including event organizing, coaching and fundraising.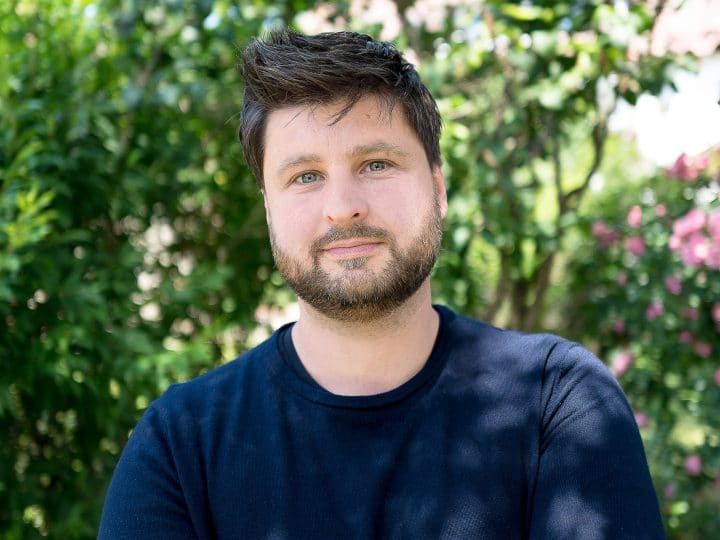 Fabian Gampp
I am a strategic designer and lecturer on Social Innovation, Human Centered Design and Systems Thinking. As co-founder of the Education Innovation Lab in Berlin, which works on innovative learning formats and products, we bring new impulses and ways of thinking to the education landscape. Learn more about Fabian here.
Florian Strenge
I work on collaborative design processes and am active in the field of urban development and design. I studied urban design and psychology. In addition, I have been teaching methods such as design thinking and service design for many years, and I accompany and support innovation projects. Learn more about Florian here.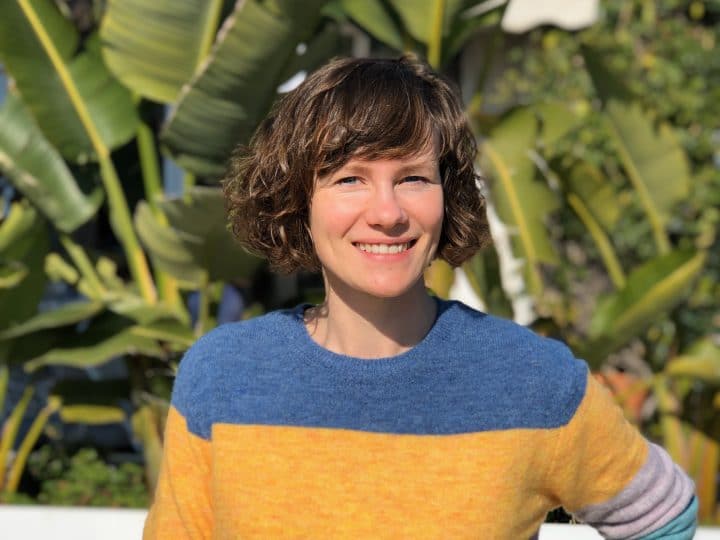 Klara Lindner
As a service designer, I love to explore which people, products and interactions actually make a service possible and look for ways to improve this interaction. I myself helped build a so-called social business from the ground up and now share my experiences as a coach. Learn more about Klara here.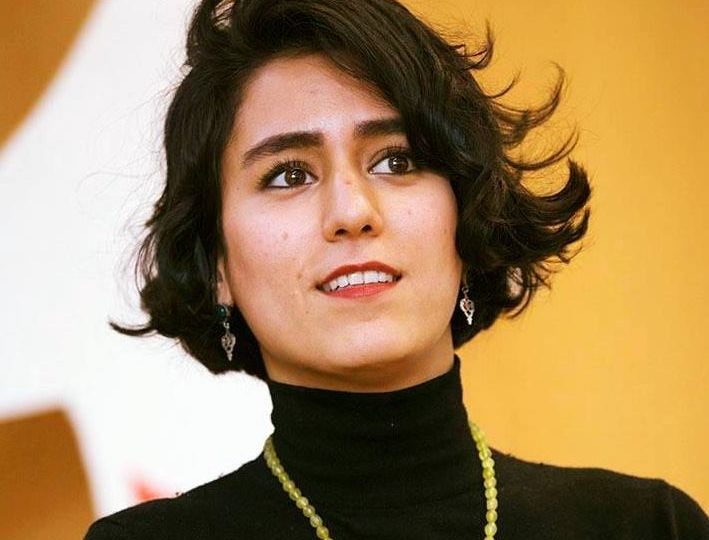 Mana Taheri
I am a facilitator, researcher, learning experience designer and illustrator. I combine my experience in human-centered design, visual thinking, and instructional design to support teams with their innovation projects. I am passionate about the intersection of design and social justice and the role and responsibility of design in creating a more equitable world.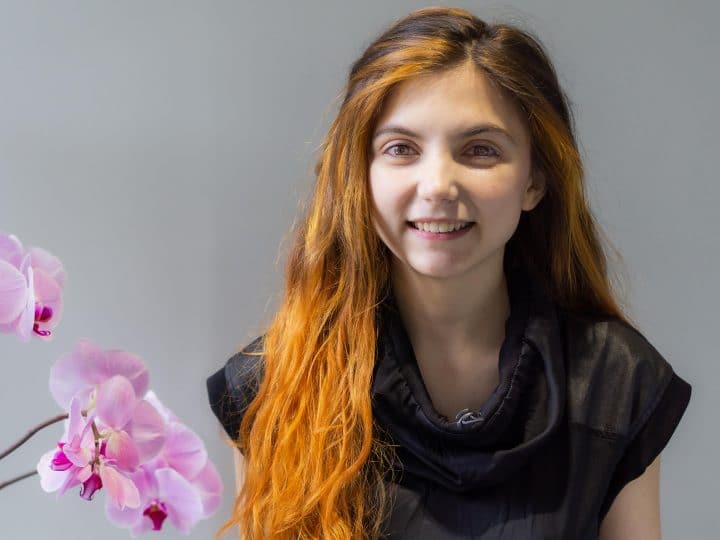 Veronika Petrova
I am a research designer and Design Thinking coach at launchlabs, Sofia. With a background in Anthropology and human-computer interaction, my mission is to help people become more conscious and deliberate of their interactions with machines and to convince more organizations of the importance of co-creation.
Who is eligible to participate?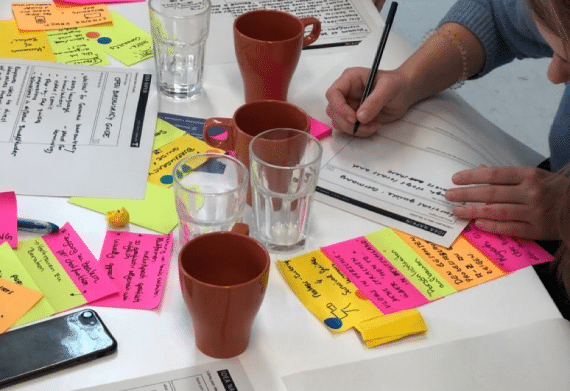 Do you want to ensure that more people have free access to knowledge? Do you have an idea on how we can (re)establish trust in the digital age? You want to make a lasting impact on our society? This sounds like the right program for you? Then be sure to check whether you meet our participation requirements below and apply now!
The basic requirements for participation

To be eligible to participate in the UNLOCK Accelerator program you must be a team of a minimum of two and no more than five members. All team members must be of legal age. And while the program is open to applicants from across Europe, all team members must be proficient in the English language as this is the working language of the program. All participants must commit to the entire program, attend all events and be ready to put the time in to work on their project individually. Also, you must be willing to make all project results developed during the program publicly available under a free license. This allows them to be freely shared and for others to build upon them.


You want to put things into motion

You have an amazing idea in your head and you want to finally put it into action? Learning by doing is your motto, hands-on and without fear of failure? You believe in your concept and you're thrilled by the thought that others will soon see and touch your idea as well? Then let's get moving together!

You never walk alone

You have a positive attitude towards others, are curious to learn of new ideas and perspectives? You are open to the opinions of others and love learning through exchange and collaboration? Above all, you work well together, complement each other and view teamwork as an opportunity? In that case, we will get along just fine.
We are looking for the "social" in social entrepreneurship

We are looking for movers and shakers with a founder's mentality, but a social spirit. You are not driven by quick profits, instead, you want to change things for the better with a view to the common good? In that case, let's make an impact together!

Your idea is not yet set in stone

Your project is at an early stage with a ready / almost ready prototype? You want to continuously improve your solution and are looking for relentless feedback and exchange with peers and other stakeholders to validate your idea? You are ready to head to the next level and have your idea tested by real users? You are even willing to head back to the drawing board if needed and discard initial thoughts to adapt your solution to new findings, requirements and needs? Let's figure out the best approach together!

We are stronger together

Your project idea provides a perfect solution to our challenge on (re-)building trust in the digital age? You want to ensure that more people have free access to the world's knowledge? You believe we will make a bigger impact as a group? You want to be part of a worldwide movement that promotes Free Knowledge? Then you have come to the right place – tell us about your idea!