Program
UNLOCK is a remote, yet hands-on program that caters to the specific needs of change makers, activists, technologists and creative minds to prototype, build and launch their Free Knowledge solution.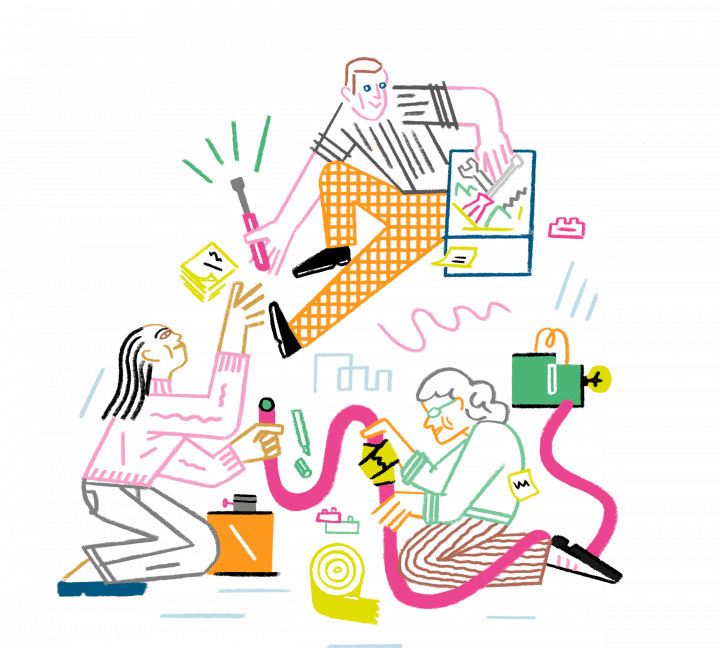 The third edition of Wikimedia's Accelerator UNLOCK is all about collaboration and cross-regional exchange. Wikimedia Deutschland has teamed up with Wikimedia Serbia and Impact Hub Belgrade to jointly design and host the program in 2022: UNLOCK Germany x Western Balkans! Applications for UNLOCK 2022 closed on May 29th.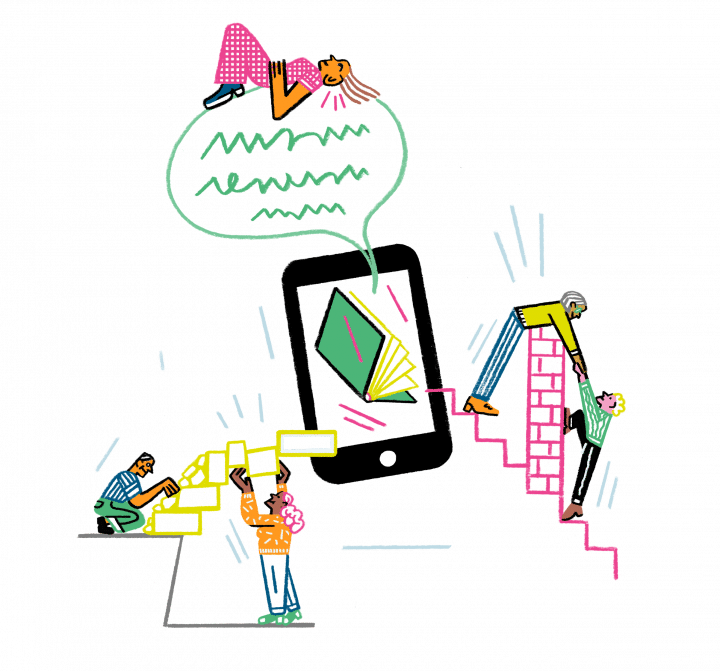 The challenge: Access to knowledge is a matter of equity
Our vision is a world in which every single human being can freely share in the sum of all knowledge. This means that information needs to be available as a whole and in a convenient and modifiable form to everyone, free of charge.
The digital transformation already positively influences the way we access, contribute to and share data, information and resources in the digital space. However, existing structures of power and privilege still exclude people from much of the world's knowledge, such as biases, under-representations and inequities. The result is a widening knowledge gap.
This is our call for technical and non-technical solutions that break down social and technical barriers preventing people from both accessing and contributing to free knowledge.
You are working on technologies and tools that make the access and contribution to knowledge easier, more inclusive and equitable? We want to hear about new models of governance or concepts for intermixing datasets; integrating unconventional formats of knowledge into existing networks; or creating interlinked knowledge architectures located somewhere between AI, blockchains and P2P wikis.
You are working on a project that organizes information more equitably and offers a sustainable business model for the production, maintenance and access to knowledge? Tell us about your concept for overall fairer conditions, greater incentives and fairer compensation for the contribution to free knowledge; your idea for a more inclusive representation of the diverse knowledge of our world; or for building creative commons standards as real alternatives to existing closed-source business models.
When we close the knowledge gap, we open up the potential to empower the people who create, share and use the knowledge of the world.
What's in it for you?
Our program is designed to best support the development of your project idea into a working prototype. Here is what we are offering to help you get there:
Professional coaches

All participating teams will work together with experienced coaches. They will be at your side from the early stages of envisioning your project to the development of a plan for its realization and finally the implementation itself. Participants will be challenged to refine and further develop their idea and impact, and will learn how to sustain their projects and initiatives.

Impactful communities

Wikimedia Deutschland and Wikimedia Serbia are passionate about Free Knowledge and boast a wealth of experience in the field. You will benefit from both our expertise and connections. Additionally, you'll have access to the Impact Hub community to explore sustainable entrepreneurship and creative leadership.

 

Start of your journey

The concepts you will be developing over the course of the program are not an end unto themselves. Upon completion of the program, we will advise you on the best options for you and your product going forward. You will also remain a part of our community of talents united under a common vision, even beyond the acceleration phase.

 
New skills

You will not only develop a feasible and viable concept based on your idea, but you will learn new methods, mindsets and tools that can help you with many other team projects and ventures.

 

Financial support

If needed, we can offer financial support for your participation in the program. The scholarships are intended to contribute to your cost of living so that you can participate in the UNLOCK Accelerator full-time. Find the eligibility criteria in our FAQ.
Timeline
UNLOCK is designed to work completely virtually and is structured around core elements: Kick-off, workshops, individually scheduled coaching sessions as well as regular check-ins with the organizing team and the UNLOCK demo day. These are mandatory for all participants. In between these your team decides how much time to dedicate to your project.
Application period
April 5 – May 29
Kick-off
June 30 & July 1
Sprint 2
September & October
Demo Day
October 27 (TBC)
Application period

Tell us about your team and your ideas! The application process closed on May 29th 2022. For detailed information regarding eligibility requirements for the UNLOCK Accelerator, please head to "What we are looking for" on this site.
Selection process

Time to make a decision! In early June, our jury of experts will take a very close look at your applications, paying special attention to the following: How well is your idea suited to the challenge of the 2022 UNLOCK edition? Is your team well staffed and equipped? To what extent can the UNLOCK Accelerator be of meaningful assistance to your project at this point in the process? Shortlisted candidates will be invited to an online call to better get to know you in mid-June. Afterwards, the final decision of teams to join the program will be made. Details on the process are in our FAQ.
Kick-off

Prepare for take-off! At the kick-off event on June 30 and July 1 you'll get all the details for what is to come, meet the people behind UNLOCK, get to know fellow participants, and discuss your expectations.
Sprint 1

Let's build the foundation! At the start of this working phase we want to find out where you currently stand and where you want to be by the end of the program. We will discuss your biggest challenges with regards to the realization of your idea and figure out exactly what kind of support you need the most in the week of July 4-8. On this basis you will advance your project as a team individually as well as have several moments of exchange with our coaches who you will first meet at a matchmaking session on July 25 (TBC). The coaching sessions will be scheduled individually throughout July and August. On the afternoons of August 4 & 5 we will get together as a group for peer-to-peer exchange and methodological workshops. By the end of sprint 1 you will have already validated your idea and developed your first working prototype.
Sprint 2

Look beyond the horizon! In this second working phase we want to deepen your knowledge and further advance what you have already been working on. Over the next couple of weeks of September and October we will meet regularly for cross-team collaborations and deep dives into project-related working sessions with external experts to push your projects to final results. The dates are Sep 1 & 2 and Sep 29 & 30. Additional coaching sessions will be scheduled individually. By the end of sprint 2 you will have developed a fully functioning and validated prototype.
Demo Day

By now you will have developed a fully-functioning prototype based on your initial project idea that you will present at a public Demo Day to an eager audience on October 27 (TBC). No worries, at rehearsals on October 24 and 26 (TBC) you will have time to rehearse, receive feedback and make some finishing touches to make sure your presentation runs smoothly. On October 28 (TBC) we will get together one last time as a cohort for final reflections and goodbyes.
Outlook

Final whistle…unless you want to go into extra time? The accelerator program will officially be over following the Demo Day, but your journey and that of your project may only just have started. Not only do we want to receive your feedback on the program itself, we also want to discuss with you where you are headed next. Let's talk about your options and take a look at possible next steps together!
Who is the program for?
This sounds like the right program for you? Then be sure to check whether you meet our participation requirements below!
You have a strong social mentality driven by impact

We are looking for movers and shakers with an entrepreneurial mentality, but a social spirit. You are not driven by quick profits, instead, you want to change things for the better with a view to the common good? In that case, let's make an impact together!

You never walk alone

You have a positive attitude towards others, are curious to learn of new ideas and perspectives? You're open to the opinions of others and love learning through exchange and collaboration? Above all, you work well together, complement each other and view teamwork as an opportunity? In that case, we will get along just fine.

Your idea is not yet set in stone

Your project is at an early stage with a ready / almost ready prototype? You want to continuously improve your solution and are looking for relentless feedback and exchange with peers and other stakeholders to validate your idea? You are ready to head to the next level and have your idea tested by real users? You are even willing to head back to the drawing board if needed and discard initial thoughts to adapt your solution to new findings, requirements and needs? Let's figure out the best approach together!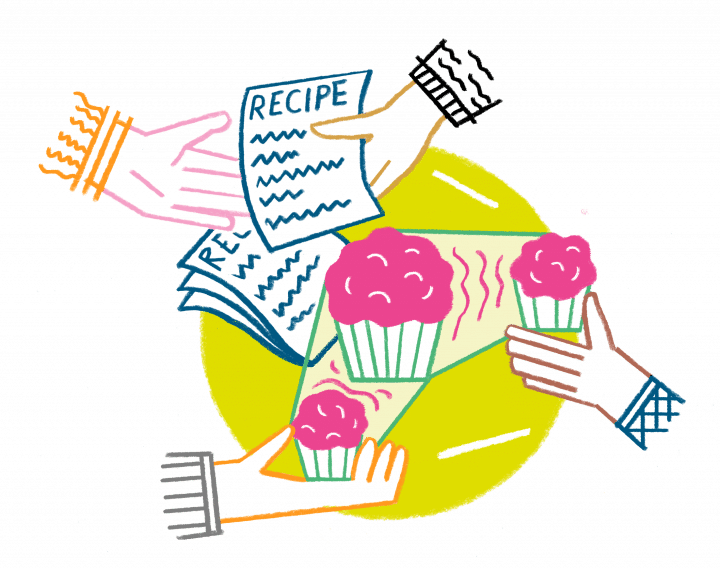 Applications for UNLOCK 2022 ended on May 29th
This year's application deadline closed on May 29th. Head over to our landing page to learn more about the projects we will be supporting in this edition.
Keep an eye on our website and social media channels for updates on upcoming editions: Find us on Twitter and LinkedIn.
Any questions?
We have compiled the most frequently asked questions and answers about the UNLOCK Accelerator, the requirements for participation and application process, as well as our financial and professional support on our FAQ page.