Wikimedia Accelerator UNLOCK
We accelerate your ideas.
Together we build the future of Free Knowledge.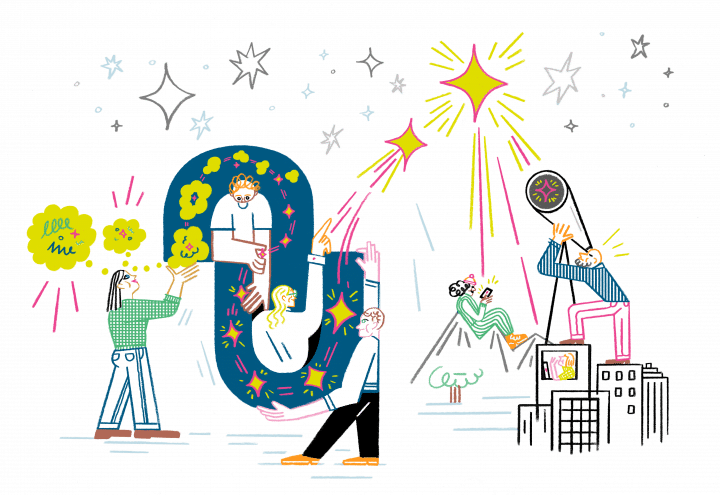 Applications for UNLOCK 2022 are now open!
The third edition of Wikimedia's Accelerator UNLOCK is all about collaboration and cross-regional exchange. Wikimedia Deutschland has teamed up with Wikimedia Serbia and Impact Hub Belgrade to jointly design and host the program in 2022: UNLOCK Germany x Western Balkans! We are calling on change makers, activists, technologists and creative minds from the German-speaking region and the Western Balkans.
Applications are open until May 29th, 2022.
What is the UNLOCK Accelerator?
We support open source software projects and non- technical projects under free licenses. The UNLOCK Accelerator is committed to promoting solutions that make the world's knowledge more diverse, more accessible and inclusive for everyone.
What's in it for you?
We help you turn your idea into a functional prototype. You will be equipped with the right mindsets and skills through needs-oriented coachings, and will be brought together with peers and experts for exchange and collaboration. We also offer financial support.
Who can join?
This fully remote program is designed for change makers, activists, technologists and creative minds who believe in the power of collaboration and open innovation, and who want to shape the future of Free Knowledge with us.
Projects
We are proud to work with exceptional free knowledge and open source enthusiasts who have developed prototypes and impact-driven solutions that are openly accessible to everyone. At UNLOCK, we help get things off the ground and continue our support as the products grow and scale. The following solutions were developed during the previous batches of the program.
About us
The UNLOCK Accelerator is a program of the non-profit organization Wikimedia Deutschland, which was founded by volunteers of the free online encyclopedia Wikipedia in 2004. The organization is committed to strengthening Free Knowledge in our society. Here you can learn more about us and how to get in touch.