Projects
All projects supported as part of the UNLOCK Accelerator are impact-driven and offer practical solutions for current issues on Free Knowledge. Each edition of the program focuses on a predefined thematic scope. Here we introduce you to our current and past projects.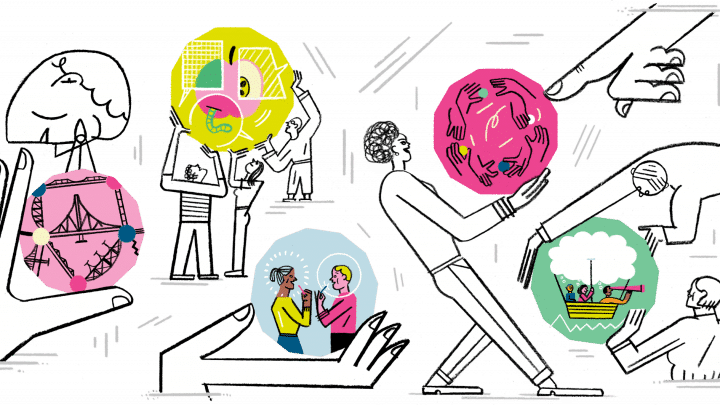 Projects 2021
The thematic focus of the 2021 edition of the UNLOCK Accelerator is (Re)building trust in the digital age. In our call for applications we went on a search for solutions that help navigate today's overabundance of information by creating greater access to trusted knowledge sources or supporting the informed use of information. These ideas were chosen to join the 2021 cohort:

FollowTheVote
FollowTheVote is a mobile app that makes political engagement a fun and informative habit for young people by combining facts with gamification.
arrow_forward
Projects 2020
For the first edition of the UNLOCK Accelerator in 2020, we set off to identify our five main fields of action of Free Knowledge in a three-month research project. Click here to read the full report on our research. More than 50 teams applied to the program with great ideas for Free Knowledge of their own. Each of which fit into at least one of the defined fields of action. Five of the teams convinced us the most and were chosen to participate in our three-month accelerator program. These were their ideas: