The Wiki­Li­brary Mani­festo

The Wiki­Li­brary Mani­festo
Our vision is to create a reliable, machine-readable, colla­bo­ra­tively main­tained Linked Open Data network for the arts, culture and science as a solid base for FAIR know­ledge. Yet fully applying the FAIR data prin­ci­ples to know­ledge requires a shared frame­work. The signers of the Wiki­media Library Mani­festo will work toge­ther to achieve the vision of a common know­ledge graph embedded in a shared frame­work. They will do so by respec­ting the prin­ci­ples listed below and by taking specific measures to fulfil their vision, also outlined below.
Promo­ting free licenses for data and their soft­ware envi­ron­ment.
Shaping spaces where diverse commu­ni­ties thrive. (Commu­nity gardening).
Provi­ding struc­tured data based on FAIR data prin­ci­ples in order to be able to trans­par­ently trans­form data into infor­ma­tion to create FAIR know­ledge.
Promo­ting common core stan­dards created consen­sually and colla­bo­ra­tively.
Provi­ding open gover­nance struc­tures and embed­ding them into exis­ting systems.
Dedi­ca­ting resources to obtain user inter­faces that are acces­sible to and user‑friendly for ever­y­body who wants to contri­bute and actively care for data and know­ledge.
Foste­ring data literacy in the digital trans­for­ma­tion on the three stages: data, infor­ma­tion and know­ledge.
Embra­cing Wiki­base as a promi­sing tech­nical infra­struc­ture to store, edit and exch­ange data based on the FAIR data prin­ci­ples, the signers of the mani­festo will work on making Wiki­base a user-friendly refe­rence soft­ware to create data hubs for the envi­sioned know­ledge graph. Starting with:
Making Wiki­base more inter­ope­rable with exis­ting systems and stan­dards (e.g. by making it easier to import exis­ting struc­tured data).
Easing the sharing of data and data models between Wiki­base instances through auto­mated mecha­nisms.
Commonly defi­ning support and main­ten­ance struc­tures of Wiki­base as an open-source soft­ware.
Defi­ning and provi­ding more data exch­ange formats inclu­ding those estab­lished in the GLAM-field.
Invi­ting more insti­tu­tions from the library realm and beyond in the fields of GLAM and the huma­ni­ties to join the efforts to create a Wiki­base-based ecosystem of struc­tured data, catching up to the idea of a truly semantic web and FAIR know­ledge.
Berlin • Frank­furt, November 2020

Frank Scholze
Director General
German National Library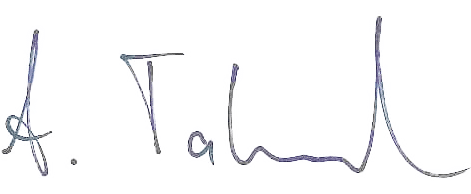 Abraham Tahe­ri­vand
Execu­tive Director
Wiki­media Deutsch­land e. V.
Would you like to co-sign the Mani­festo as a library or insti­tu­tion? Please write us!